EasyDoor - CNC auto door opener
EasyDoor is a CNC auto door opener - an automatic and powerful platform that aims to help manufacturers by increasing the production output and decreasing the cycle times, while being cost-effective. This allows the implementation of robust operations that can bring better results.
A flexible automatic CNC door opener from EasyRobotics is constructed with components from Siemens, and it supports multiple applications in the CNC machining industry. It can be used as a single door opener and can manage weight up to 180 kilograms. The system is highly safe, performing automatic detection of end positions and travel distance with accuracy in just a few seconds. In the presence of an obstacle, it can reverse the door operation, similarly to an elevator door. EasyDoor is compatible with high-level controllers by effortless connection and can integrate with Profibus, Profinet, and digital input/output. The installation system can be automatically calibrated, as long as it is under the supervision of the operator. EasyDoor is a highly user-friendly, automatic door opener that suits to any CNC machine. It can be used for different door applications, due to its simple and quick programming feature. The setup can be easily made during installation. When it comes to security and safety, the system's functionality is aligned with the level D of EN ISO13849 Part 1.
Features of our automatic CNC door opener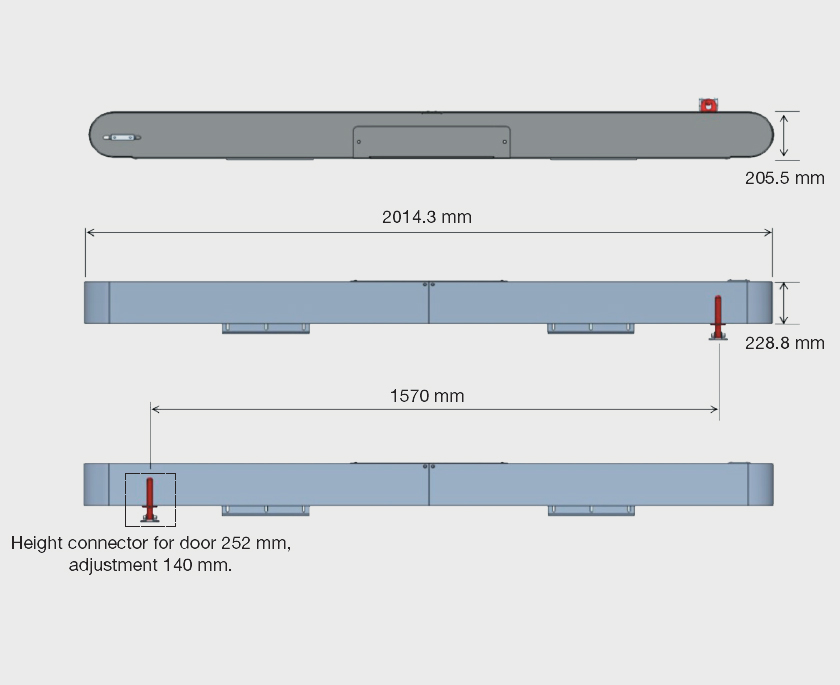 If the goal is to increase the CNC production output soon and require a cost-effective solution to help to reduce the cycle time, automatic CNC door opener is the best investment. It is time to benefit from a very advanced technology to manage production operations that can further help the workers in reducing the workload and keeping them motivated throughout.
Features:
Automatic CNC door opener by EasyRobotics is a highly versatile tool that is designed to work effortlessly with single sliding doors. The idea is to provide maximum efficiency to the production line, working with tools that are not difficult to operate.
The product is designed to provide maximum security to the users in the assembly lines to ensure hazard free operations. When an issue is detected, EasyDoor reverses, performing the function similar to the elevator door.
The most prominent feature of EasyDoor is cost-effectiveness, it is a great investment for manufacturers to maximize their production output within the budget.
The easy installation is another key benefit that manufacturers can avail of, they do not have to go through the hassle of complex installment procedure.
Versatile clamping system for different door types: