Anders Kempff appointed as CEO of EasyRobotics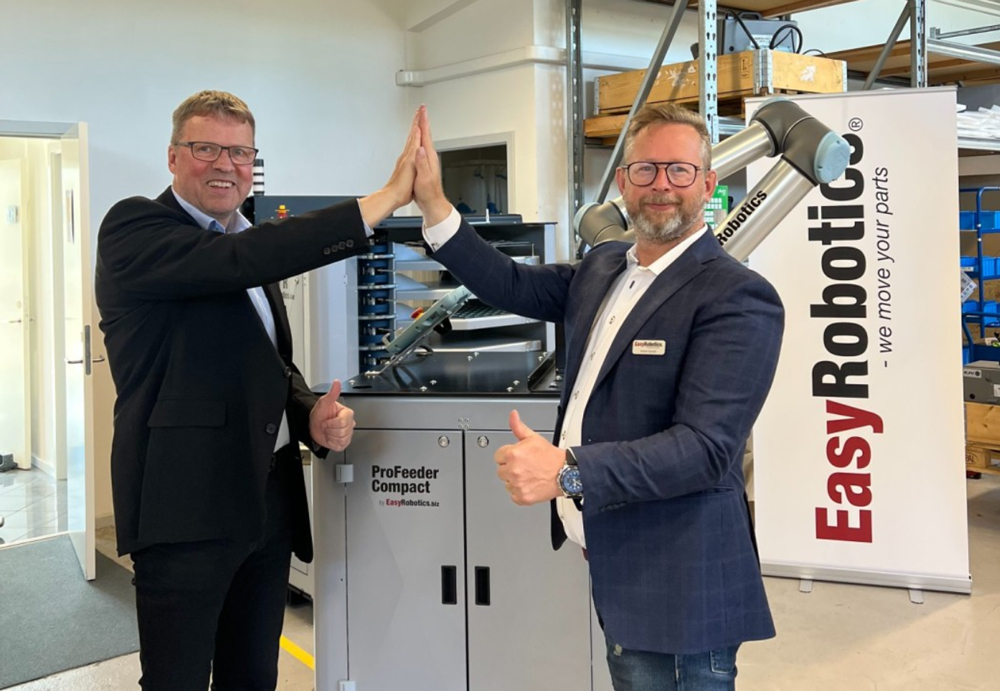 After five years of successful partnership at EasyRobotics, Per Lachenmeier, founder and major shareholder, is handing over the CEO position to Anders Kempff, the company's former CCO. Together they have led the development and expansion of a modern robotics company to this day.
The forecasts for 2022 indicate a high growth potential for the robotics market. The prerequisites for a successful generation change, in which Per Lachenmeier can realize his dream of dedicating himself entirely to the role of investor and board member, are now in place.